Skis are long and cumbersome, and they can be difficult to store. You don't want your expensive ski sets getting damaged because they're just leaning up against a wall in your garage, so if you've got skis at home, you should be looking into ski storage solutions. Not all storage solutions are made the same, though.
A cluttered garage can be infinitely frustrating and can be a source of anxiety and stress because you procrastinate in cleaning it up. Skis are delicate and easily scratched though, so you don't want your pricey set getting scuffed up by the other stuff in your garage. Putting up a storage rack is an easy project that will take less than a couple hours.
What is Garage Ski Storage?
Ski storage for a garage usually comes in the form of either vertical or horizontal storage; which one you choose will be dependent on the wall space you have and your personal preferences, as well as how many sets of skis you have to store. The best sets also have places for poles and other gear so you can have everything in one easy to reach place.
We picked out the top 13 garage ski storage solutions listed on Amazon, as determined by their position on Amazon's best sellers listing for ski storage. Here they are; each will be described in more detail throughout the rest of the article:
Why You Need a Garage Ski Storage Solution
If you have a garage and you have skis, you probably store your skis out there. They can take up quite a bit of space, and you want them to be easily accessible for when you want to get them and hit the slopes. If you don't have a good storage solution, though, you'll likely run into issues with your skis. These issues can include:
Damage to your skis
Lost equipment because it's stored separately
Damage to other stuff in your garage
stress from a cluttered garage
Garage ski racks are relatively cheap (cheaper than replacing a set of skis for sure), and they're easy to mount. All you'll need is a tape measure, level, and a screw gun to put up the vast majority of them, and it'll only take a couple hours to do. You need a good ski rack in your garage if you own some skis to protect your gear and your sanity.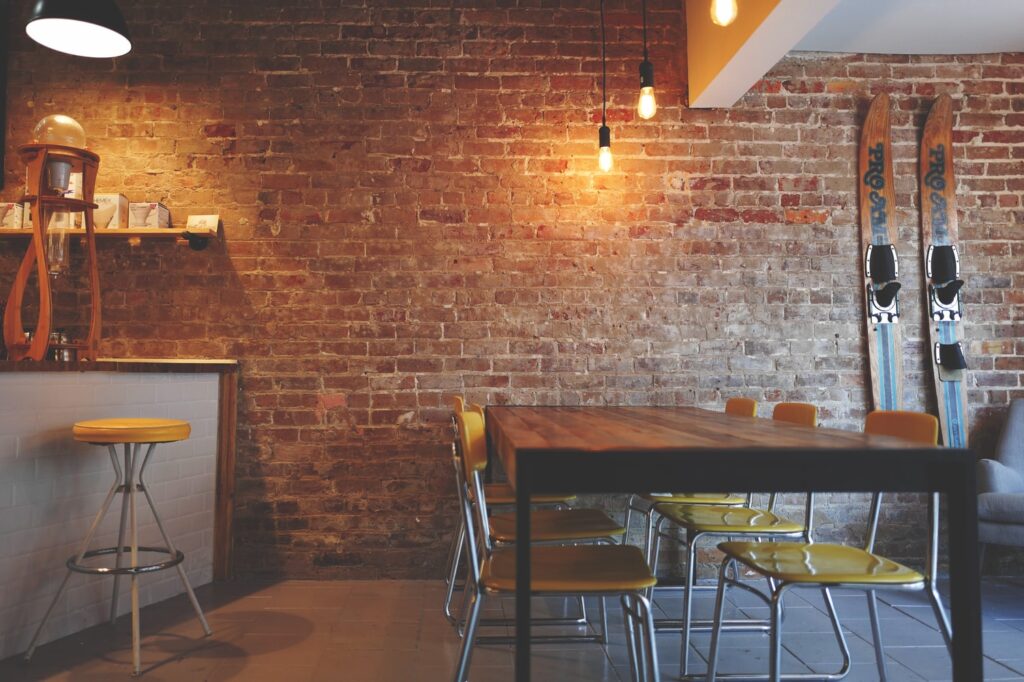 Evaluation Criteria for a Good Ski Storage Solution
If you're in the market for a ski storage rack, there's a number of features you'll want to consider. Obviously, price is a key factor; you don't want to spend a fortune on a rack. You probably want a solution that can at least hold the poles for your skis as well, so everything is kept in one place.
Some ski storage racks have shelves as well so you can keep your protective gear and boots there as well. You'll also want to consider how many skis you have to store; obviously if you have five sets, you won't want to get a rack that only holds three pairs of skis. Most ski racks have hooks that are covered with something soft to avoid damaging your skis as well.
Finally, consider the amount of space you have in your garage. Vertical ski racks will take up more space vertically, while horizontal ones will be the opposite. There are also floor racks you can use. Depending on how much wall space you have in your garage, either of these might be better for you. Be sure to take some measurements before you purchase anything.
The 13 Best Ski Storage Solutions on Amazon
Without further ado, here are the top 13 ski storage solutions currently listed on Amazon, as determined by their position on the Amazon best seller list for ski storage.
StoreYourBoard Horizontal Storage Rack, 3 Pairs
First on the list is a three pair horizontal storage rack made by StoreYourBoard. You'll notice quite a few racks made by StoreYourBoard on this list; they're a leader in ski and snowboard storage racks and make a wide variety of them to fit every need. This rack is made of plastic, comes in black, and only weighs 13 ounces.
Apart from single pair storage racks, this is one of the cheapest racks on this list. It's simple yet durable, and only measures 16.5" long, so you'll be using your space efficiently. The racks are wide enough to be able to store other items on there as well, so whether you have skis, snowboards, or water skis, you can use this multi-purpose rack to meet your needs.
StoreYourBoard Ski and Snowboard Wall Storage Rack, 10 Pairs
Next on the list is another StoreYourBoard ski rack, albeit one with a lot more storage. The Ski and Snowboard vertical storage rack will hold all your skis in one place, along with a hook for each to hold your poles as well. Each set of hooks will hold two sets of skis or one snowboard so you have options for all your gear.
This rack holds all types of skis, so whether you have racing skis, slalom skis, or cross-country skis, you'll be able to put them in this rack. If you mount it correctly, it's rated to hold up to 200 pounds, so you don't have to worry about weight either.
Ultrawall Ski Wall Rack, 5 Pairs
Another good choice is the five pair vertical storage rack made by Ultrawall. Similar to the StoreYourBoard rack above, it has a spot for your skis and the poles right behind them so all your gear is in one easy to reach place. The hooks can also move along the steel rail so you can customize the fit to what you need.
Your skis will be stored between rubber-coated hooks so they won't get damaged either, and this rack can also hold snowboards if you need it. It's easy to mount and you can use studs or drywall to mount it; it has the parts you'll need no matter what.
StoreYourBoard Omni Ski Wall Rack and Storage Shelf
If you're looking for an all-in-one solution to store all your gear (not just your skis), look no further than this vertical storage solution with integrated shelf by StoreYourBoard. The attachments can slide along the rack so you can fit in whatever types of skis you have, and the overhead shelf can hold a bag, goggles, gloves, helmets, or boots to keep it all together.
Mounting hardware is also included so you can put it up in very little time. The shelf measures 46" x 15.5" and can hold up to 100 lbs. of gear when mounted properly. You'll clean up your garage in no time with this compact, all-in-one ski storage solution.
StoreYourBoard Freestanding Ski Floor Rack, 5 Pairs

Maybe you're looking for a less permanent solution, or you don't have a lot of space on your wall, or you just need some portable storage for your skis. Look no further than this five pair freestanding floor ski rack, made by StoreYourBoard. It's made of rigid plastic but it's strong enough to support your skis, and it has the added benefit of being able to move.
You can bring this rack to the lodge to store your skis in your hotel room, a nice benefit as well. If you have wide skis, it'll only hold four sets though, and it doesn't have storage for poles or other gear. This option might be good for someone who does a lot of traveling with their skis but still wants a nice storage solution for their garage as well.
Wealers Wall Mounted Rack Organizer, 3 Pairs
If you've only got a couple pairs of skis, there's no reason for you to go out and buy a rack that can hold ten sets. That'll be overkill. This vertical storage option will hold three sets of skis, and doesn't take up much space on your wall either. There's even a nice hook next to the ski hooks that will hold your poles, so you're not sacrificing function even though these are cheaper.
This rack is coated with a weather resistant coating, so even if your skis are still wet, the hooks won't corrode or rust. They're also padded to keep your gear from slipping off and getting scratched or damaged.
StoreYourBoard Ski and Snowboard Ceiling Storage Rack
Not all racks mount on the wall, however. This cool rack by StoreYourBoard mounts to your ceiling so you can take advantage of every square inch of space your garage has to offer. It'll hold up to 150 lbs. of gear, and can hold up to five sets of skis per side. The storage arms are also padded to protect your skis or snowboards from being damaged.
The rack is surprisingly customizable, with extendable arms and varying height from 10" to 18" so it fits your needs. The bracket also rotates so you can be sure it'll work no matter how your ceiling joists are arrayed.
Rough Rack 4-8 Ski and Snowboard Ski Rack
Next up on the list is this storage rack by Rough Rack that can hold either eight sets of skis or snowboards. It doesn't have dedicated hooks for poles, though, so adding poles in will likely take away some of your ski storage space. The rack provides 45 inches of hanging space so you're getting great utility out of this item.
The rack comes with all the mounting hardware you'll need so you can get it mounted and done easily and quickly. It's rated to hold over 100 lbs. of equipment when mounted properly, so you can keep all your gear in one place without worrying about it falling off the wall.
Wealers Single Set Wall Mounted Rack Organizer (Set of Two)
Maybe you don't need storage for anything more than one or two sets of skis, and you don't want to install a huge rack in your garage. This set of two single-set ski hooks has you covered. If you only need one, the other can hold a variety of sporting equipment or it could hold your boots, helmet, or other gear too. It won't corrode or rust due to a special coating on the hooks.
You can fit one set of skis and one set of poles on each of these hooks, and they have the benefit of being able to be placed anywhere. Say goodbye to clutter and organize your garage without sacrificing a lot of wall space.
Koova Snow Ski Rack Wall Mount, 4 Pairs
This storage rack by Koova will hold up to four pairs of skis with their pole, but it's designed to hold the skis at the bindings rather than the tips (which is where most of the other racks on this list hold them). This keeps the stress off the tips and prevents them from bending or breaking. The rack comes with all required hardware for simple mounting.
Koova provides a lifetime warranty on their product, which is a very nice added benefit of purchasing this rack system.
Stormann Ski Wall Rack, 5 Pairs
Stormann also makes a five-set ski rack that will store your skis vertically with the poles behind them. It's very similar to some of the other racks on this list, where it stores the poles on hooks behind the skis for easy access. The hooks also adjust so you can accommodate whatever types of skis you have.
The hooks are durable and will resist rust or corrosion, and they're coated with a rubber sleeve so they don't scratch your skis either. You can easily install it in a couple of hours because it includes all the necessary hardware for mounting.
StoreYourBoard Timber Ski Wall Rack, 4 Pairs
If you're looking for a hardwood rack instead of a metal rack for aesthetic purposes, look no further than this stylish rack by StoreYourBoard. It'll hold up to four pairs of skis, but you may have to get an additional storage solution for your poles, since the hooks only fit a set of skis. This also won't work for snowboards.
However, the finished wood rack provides a nice alternative to the black metal or plastic racks that make up the vast majority of ski racks, so if you're worried about how your rack looks, this will meet your needs. It's also furniture-quality, meaning the hooks won't rot due to getting wet from your skis.
Sunix Ski Storage Rack, 10 Pairs
This storage system from Sunix is fully customizable and features heavy duty mounting brackets and metal to allow you to store over 200 lbs. of gear. You'll get five extra-long storage hooks and one set of short storage hooks so you can hang up 10 sets of skis and any other equipment you want to store on here.
The hooks can also slide along the rack so you can fit whatever you need to, then secure them to the rack once you have the layout you want. You can also use these hooks to hold a snowboard as well. Sunix provides a 30-day money back guarantee, so you can rest assured that if you're not satisfied you can get your money back.
Closing Thoughts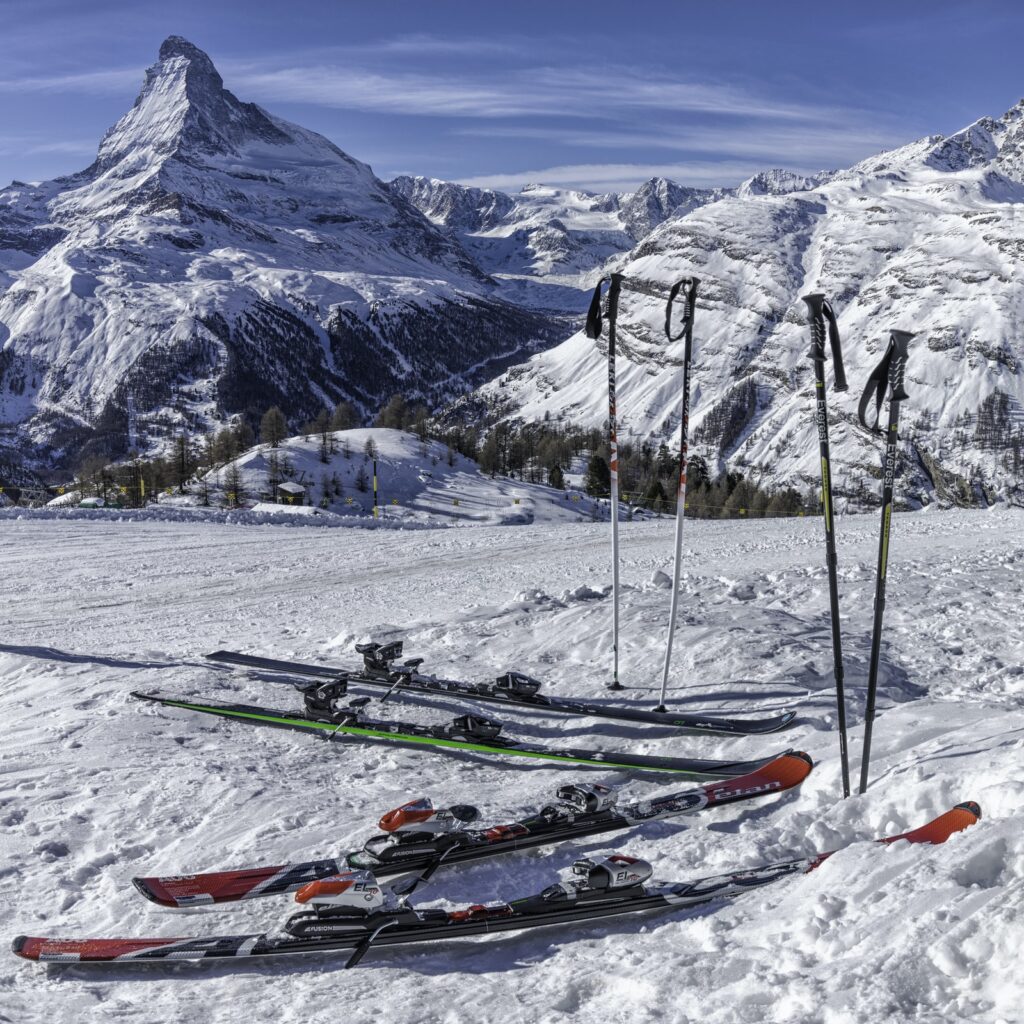 There's no reason to keep dealing with the clutter and annoyance of skis being spread throughout your garage with all these great, affordable options for garage skit storage solutions. Whether you have one set of skis or ten, these minimalist racks will take up very little space and allow you to take back your garage once and for all.
Gone are the days of having your expensive skis damaged or scratched because they're leaning up against a wall in your garage. Any of these ski racks mentioned above will help you organize your gear so you can spend more time on the slopes and less time looking for equipment.