Many homeowners consider extending their garage to create more space. An expanded garage can provide additional room for vehicles, a workspace, or storage. However, some may worry that the project will be too costly or complicated.
Can a garage be extended? A garage can be extended by hiring a contractor or doing the work yourself. The typical cost for extending a garage ranges from $2,000 (doing it yourself) to $20,000 (hiring a contractor.) The cost can vary based on the materials used, labor, and building permits.
Expanding a garage can be a good way to create more space in your home. In preparing, you should think about the purpose and design of the space. A budget should also be considered. The final price for the project will vary due to factors such as who does the work and how extensive the remodeling will be. Knowing the options up-front can help homeowners come up with a plan that works for them.
Is It Expensive to Expand a Garage?
The average cost of remodeling a garage is $6,500.
The lowest range is about $2,000 when the project is done by the homeowner, with no contractor involved.
The highest amount this type of project might cost is $20,000 when hiring a contractor and doing an extensive remodel of the existing garage.
The main expenses for this project are materials, labor, and building permits. The total cost of the project will vary based on these three factors. Hiring a contractor, for example, will be much more expensive than doing the job yourself. Creating a new space that is livable will also require additional materials that could drive the price up. A livable space requires:
Lighting
Running water
Heating/cooling
Purpose and Budget for Garage Expansion
When starting a garage expansion project, it is helpful to determine what the extra space will be used for. A working budget will also allow homeowners to make decisions about whether to hire a contractor or do the work themselves.
Purpose
Extra space in a home can be used in a variety of ways. Will an extended garage be used for more parking or for a living space? Taking time to consider the use of the space will be important from the very beginning of the project. Some popular ways extra garage space can be used include:
Additional Parking – a homeowner may choose to expand a garage to accommodate more vehicles such as;
Cars
Small boat
Motorcycle.
Living Space – extra room in the garage can be used as an apartment for a relative, or even rented out in order to make additional income.
Storage – the existing storage in the home may not be enough. Instead of renting a storage unit, expanding the garage may be a better long-term option.
Workspace – sometimes the materials and noise from a hobby or craft can take over the living space in a home. Extra room in the garage can be used for even the noisiest of jobs.
Identifying the purpose of your project will allow you to accurately determine the costs involved.  It can also help you decide whether or not it will be worth it.  For example, if the cost of adding space to the garage for extra parking will cost more than buying a smaller car, the project may not be financially wise.
Budget
Prior to beginning an extensive home remodeling project, it is important to identify a budget. No one wants to have a half-finished garage attached to their house. Be realistic about how much can be spent and allow some wiggle room for unforeseen events such as a pipe breaking or permit fees. Taking time to consider the budget will also ensure a plan is realistic.
Different projects may require larger budgets. Preparing to build a new second-story living space in the attic of the garage will require much more money than extending a side wall a few feet for extra storage. It may be useful to use a budgeting spreadsheet during this step in order to keep track of your plans.
Garage Expansion: Do It Yourself vs. Contractor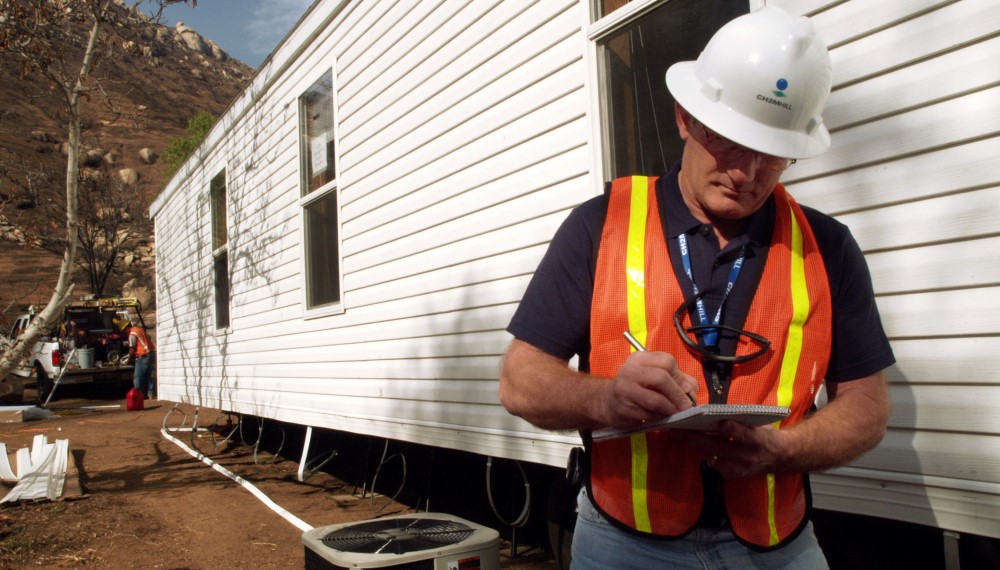 Some homeowners may have a lot of experience with renovations and construction. Doing the garage expansion project yourself will save thousands of dollars. However, remodeling a home is time-consuming and requires a good understanding of building rules and regulations. Before picking up a sledgehammer and knocking down walls, it is important to ask some key questions:
Do I know what the laws are concerning building permits and regulations for my area? Most cities make their codes easily accessible online, but this will require some time to read through. Multiple forms may need to be filled out, and visits to city offices may be necessary. Making a mistake in the process could slow down or stop the project in its tracks.
Am I familiar with how to design and build a project of this scale?  Think about what projects you have done in the past, and whether they are on the same level.  Do you have experience with electrical systems and pouring concrete?  Have you ever drawn plans for a room?  Of course, there are many ideas for do-it-yourself garage projects online.  Perhaps taking a look at these will help you gauge your ability to pull it off.
Do I have the equipment and materials to complete the job? Some equipment needed includes:
Large truck for hauling bags of cement
Circular saw for cutting beams
Angle grinder for scoring concrete
Although garages are often jam-packed with various tools, few people tend to have the specialized equipment needed for such a job. Consider whether you would need to purchase lots of new equipment – and if you will ever use it again.
Can I find – and work with – all the support staff I may need during this project? At times you may need to call upon an electrician, an extra carpenter, or a window installation crew. Do you have existing contacts, or will you need to research and interview candidates? All of this takes time, plus you will need to communicate daily to keep the job running smoothly. If you don't enjoy managing other people, this might cause extra stress.
If your answer to the questions above was no, it may be more realistic to hire a contractor. A contractor will probably cost more, perhaps MUCH more, but will take care of every aspect of the job. After going through the list above, it isn't hard to see why they are paid so well. Consider your experience with this type of work before choosing to do it yourself.
When Expanding Is Not An Option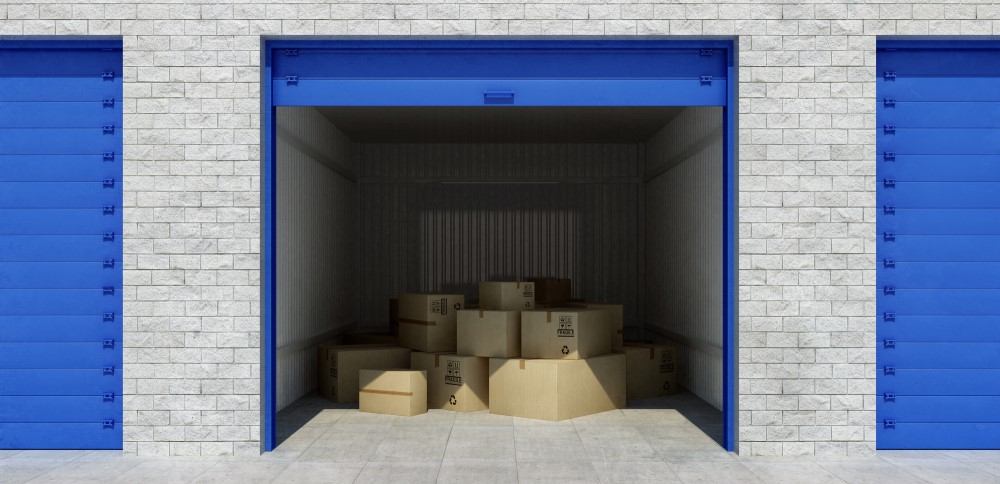 For many, expanding the garage may not be realistic. There are other options for dealing with clutter and a lack of space, many of which require little to no money. Homeowners may find these ideas more appealing, and practical, than remodeling.
Rent a storage unit
The monthly costs for off-property storage can be minimal – a small unit tends to rent for $50 or so per month. This is certainly less than a garage remodel. Plus, if items are kept in storage for months on end, the owner may decide they don't need them after all; and let them go for good.
Let it go and declutter
Let it go and create more space in your garage, for free! Put on a pair of gloves, grab a trash bag, and move items out for good. Usable furniture, toys, and electronics can be donated to a good cause or sold on sites such as OfferUp or eBay.
Downsize your vehicle collection
If you are running out of room to store cars, motorcycles, or bicycles, it may be time to sell or donate your extra vehicles. It's a good problem to have! Donate to a local charity or sell an old car to a college student.
Transform the guest room into a workroom
The garage may not be a viable option for a workspace, so consider whether a guest room can double as a hobby nook. If no extra space can be made in the home, it might be worthwhile to purchase a stand-alone shed. This would be the perfect place for a craft area or woodshop.
Image Credits: villages-news.com / aonestorage.net